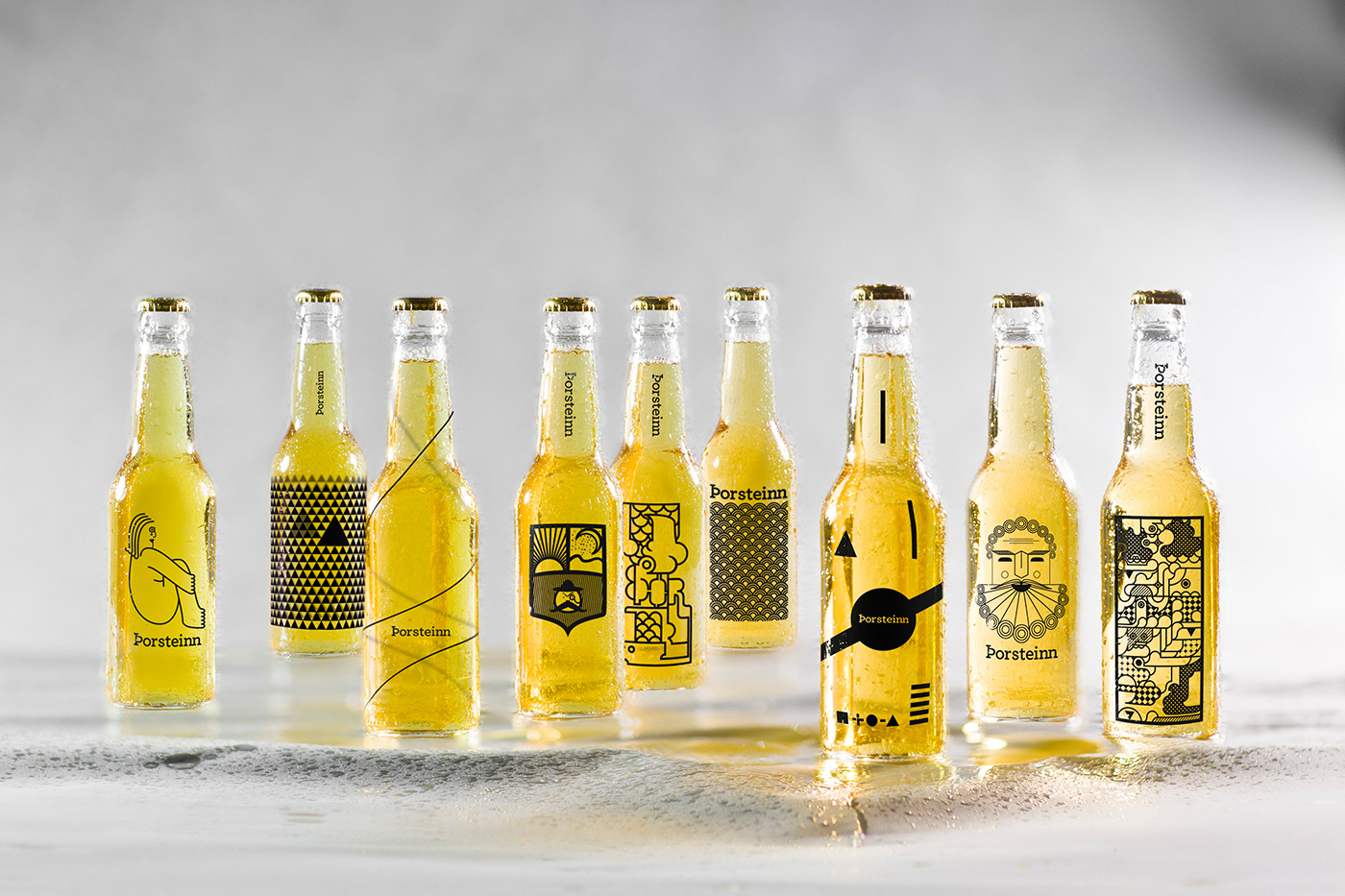 This beer brand concept was born on a sunday night at school were we were supposed to make a brand for a micro-brewery. The name is traditional Icelandic name that could be loosely translated into "thirsty one".
The concept is to have one beer, 10 different bottle designs by 10 different designers. The design would be changed annually and could be put on beer glasses as well.
We decided on making versatile design but limit it down to a single color graphics. Our approach was different, but we all shared the same ideology about breaking out of the ordinary and making graphics that aren´t exactly typical for beer bottle labeling. The concept also makes the brand a platform for other graphic designers to show off their own design for design`s sake.
Design and Design award (published in Book of the year vol. 4)
Acknowledgement from the Icelandic Graphic Design Association

​​​​​​​

Not in production yet. Packaging and concept is available for purchase. Contact us for further details.
School project at the Icelandic Academy of the Arts
Course: From Idea to Market
Teachers: Þorvaldur Sverrisson & Ásmundur Þórðarson
Design by: Thorleifur Gunnar Gíslason, Geir Ólafsson & Hlynur Ingólfsson
Photographer, Hörður Ellert Ólafsson