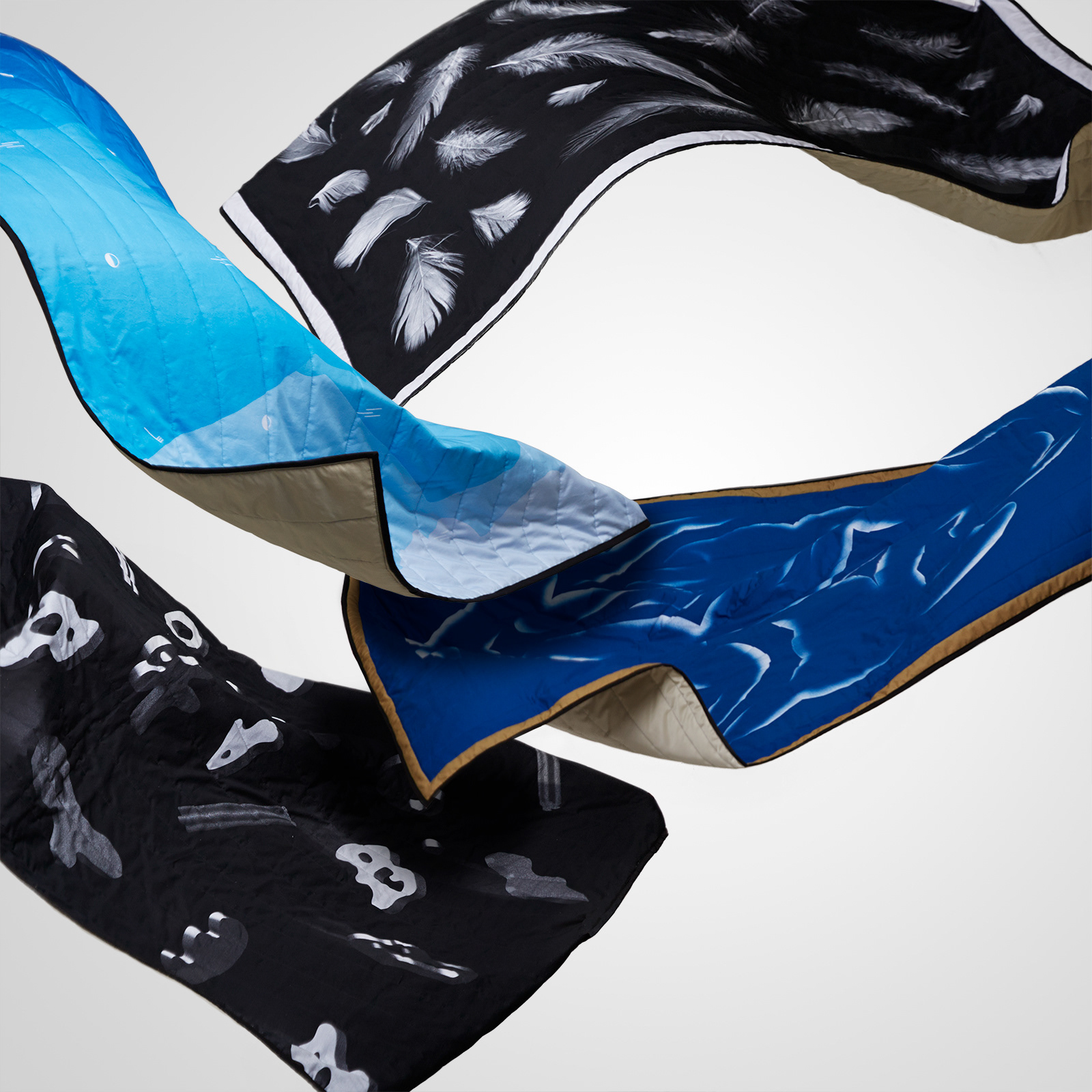 Børk No.1 is the work of the multidisciplinary creative studio Børk, a collaboration of visual and product designers. Each of the four blankets is the work of an individual designer. They are currently prototypes, digitally printed on organic cotton, lined with high quality material from outdoor brand 66°NORTH, making it perfect for indoor and outdoor use.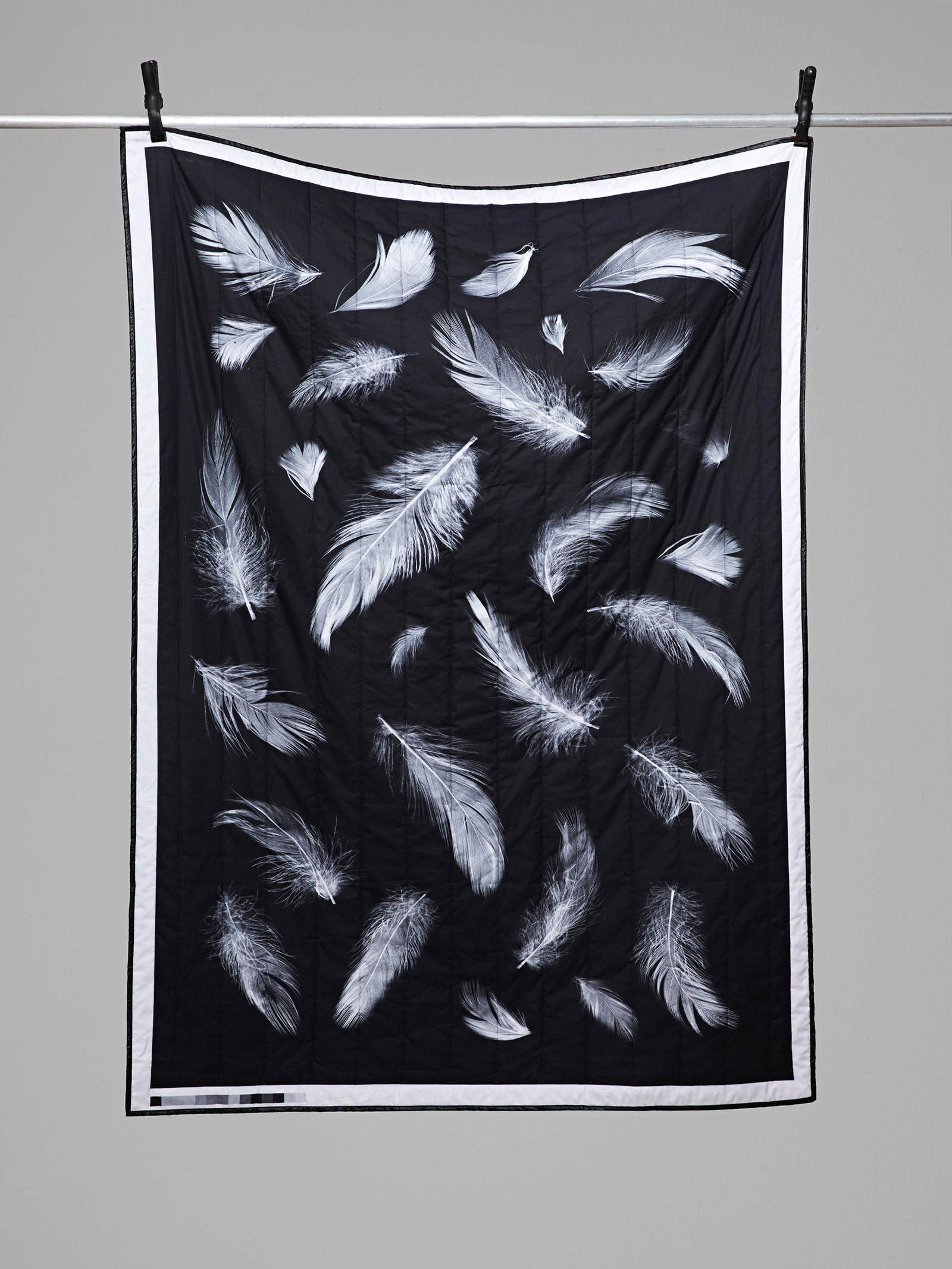 The name Fjaðrafellir is a reference to when birds, particularly the Common Eider, lose their feathers. The designer liked the idea of wrapping yourself into feathers as a form of protection from the cold as the mama bird does to protect her young in her nest.
Designed by: Hrefna Sigurðardóttir
Undir Feld means under the fur which is an old icelandic saying for taking time to think about an important decision. The saying refers to Þorgeir Ljósvetningagoði who is said to have slept under a large fur blanket while making the decision whether Iceland should take up christianity and ban paganism. The illustration itself is of humanoids under the blanket intertwined, some in naughty positions, but on the whole in the shape of a brain or head..
Designed by: Hrefna Sigurðardóttir
Fjaðrafellir
Designed by: Hrefna Sigurðardóttir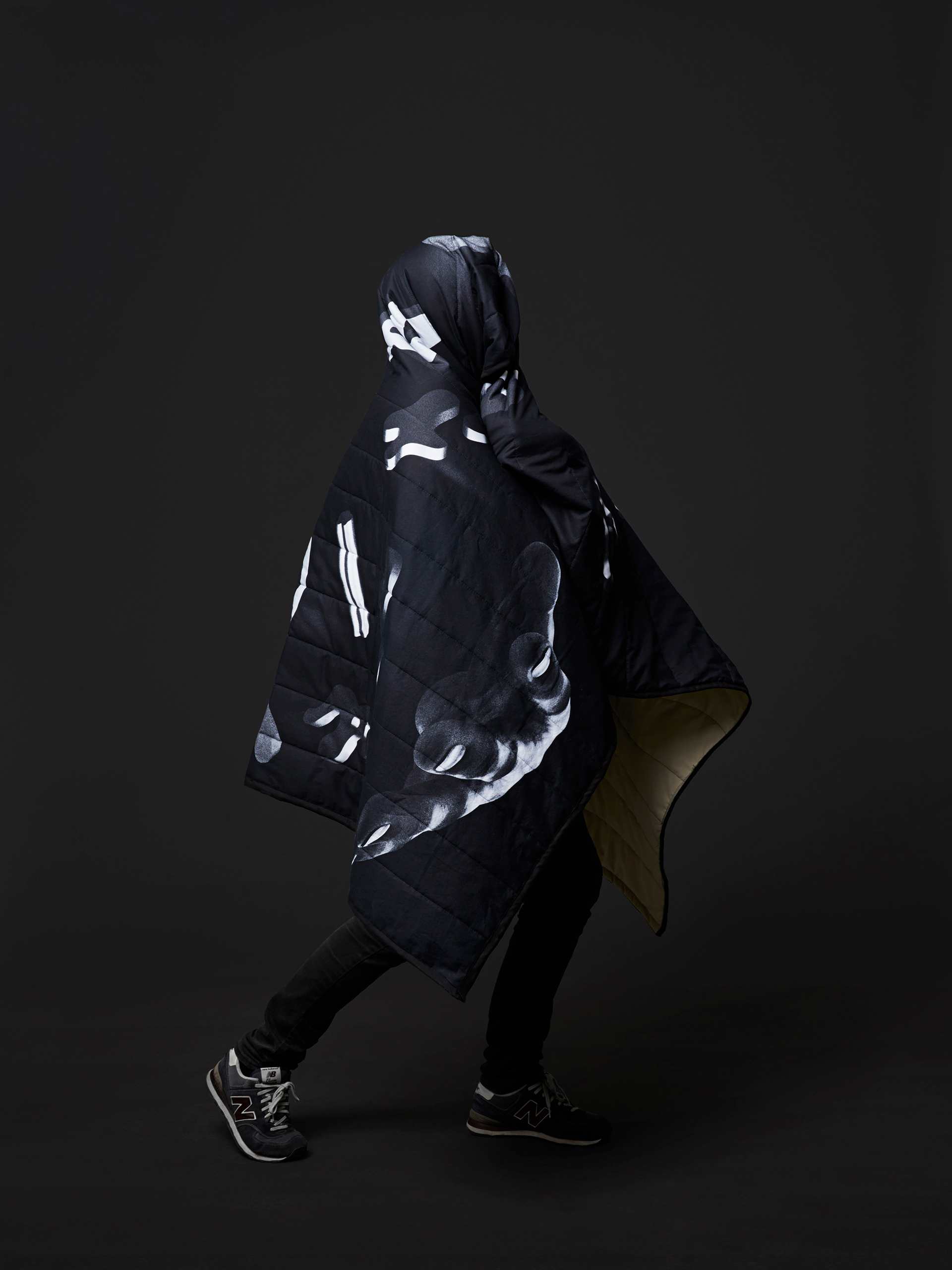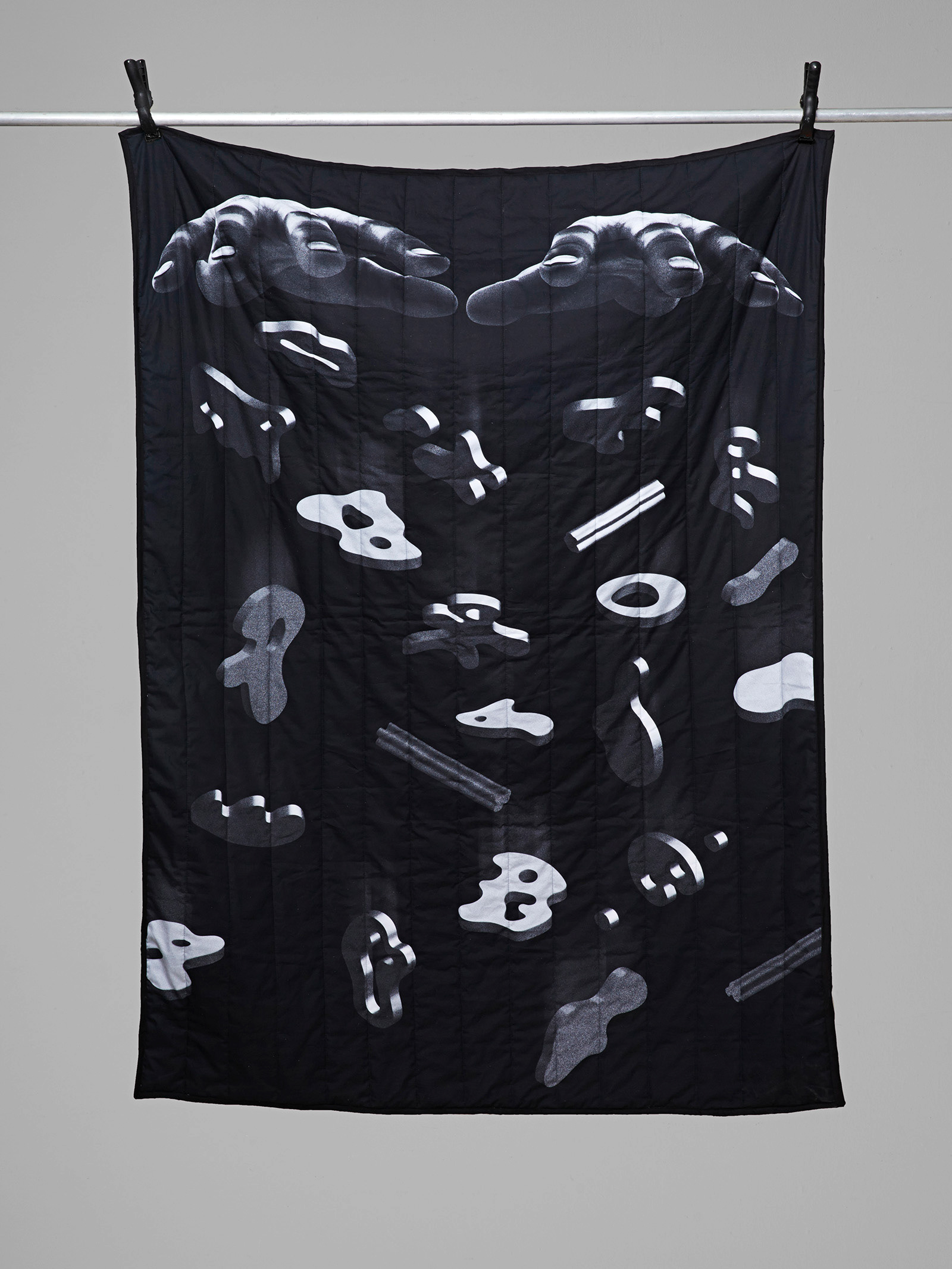 Vāmācāra is a Sanskrit term meaning "left-handed attainment". It is used to describe a particular mode of worship or sadhana (spiritual practice). The design features geometric shapes referencing the Icelandic magical staves (sigils), symbols credited with magical effect preserved in various grimoires dating from the 17th century and later.
Designed by: Geir Ólafsson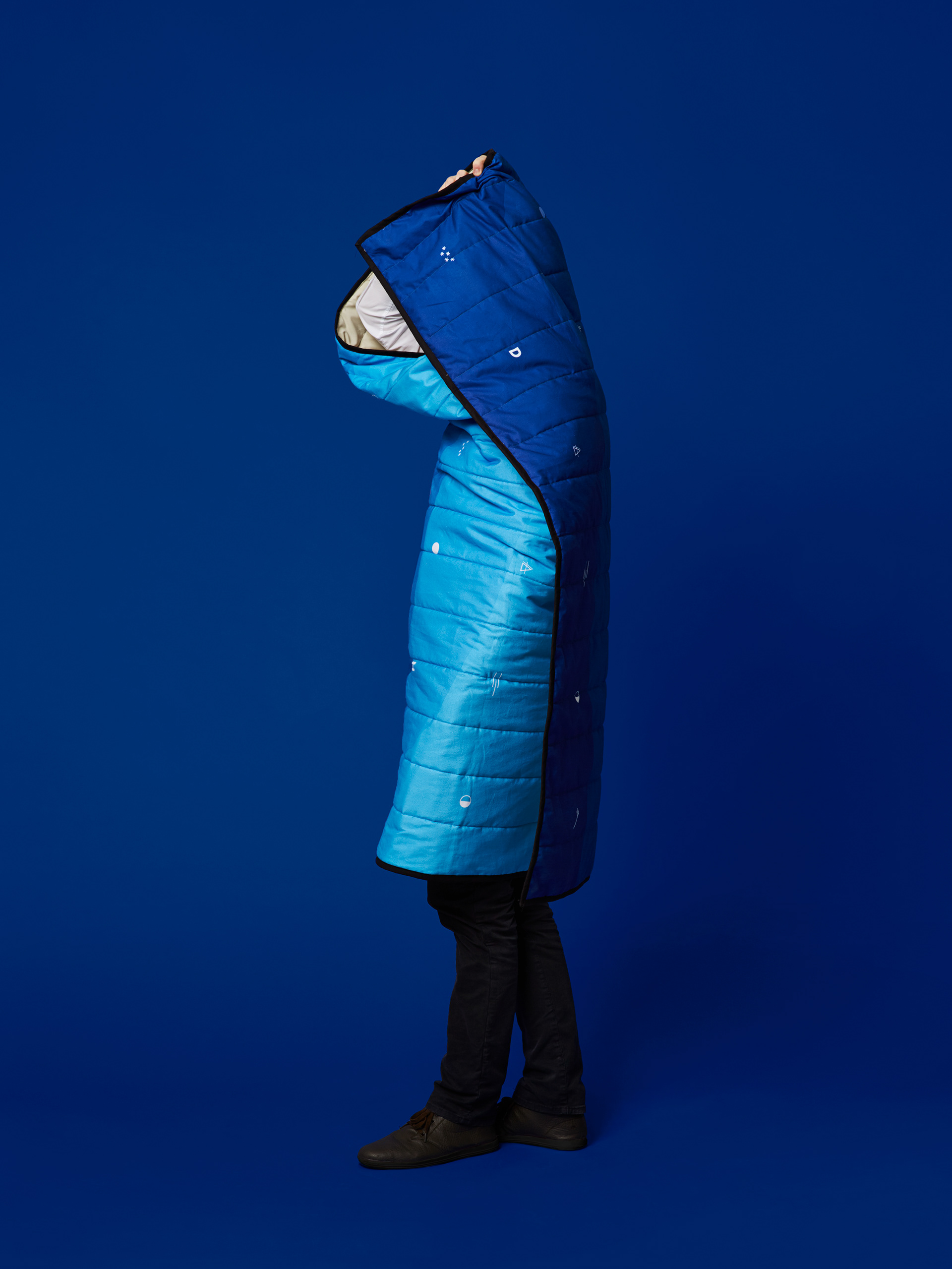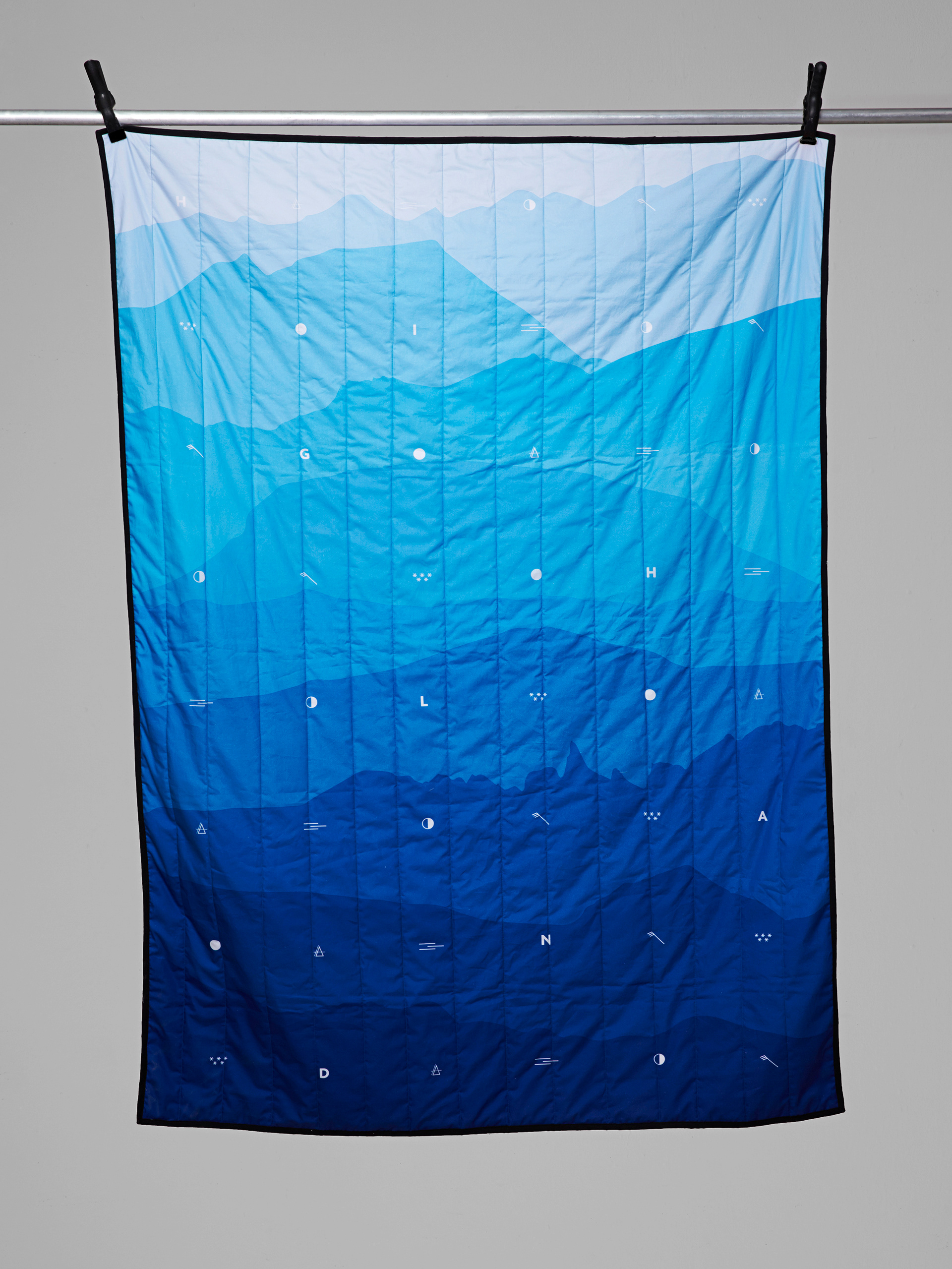 Fjalla-Eyvindur (Icelandic for "Eyvindur of the Mountains"; 1714–1783) was an Icelandic outlaw. He and his wife Halla are reported to have fled into the remote highlands of Iceland after 1760. They lived in the wilderness for twenty years. The remote highlands are the setting of this illustrated blanket, outlining the actual mountain ridges Eyvindur became so familiar with.
Designed by: Thorleifur Gunnar Gíslason